Posts Tagged Radical Individualism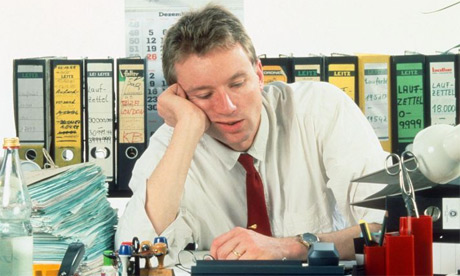 I have often argued that radical individualism — i.e. radical obedience to God — often translates into unradical earthly action: building a family, giving to others, befriending a stranger, starting a business, working at a factory, etc. Whether or not our obedience is "radical" can only be defined by the extent to which we are willing to deny our earthly sentiments for the divine.
This, of course, says nothing about what the divine is actually demanding.
Yet many seem to miss this basic point, believing that following God to the fullest should automatically translate into things like preaching to millions or giving away all our possessions to the poor (insert cherry-picked Biblical anecdotes here). The popularity of David Platt's recent book, for example, indicates that for many, radical obedience needs to translate into action that feels radical in some tangible, earthly way (going on a missions trip, capping one's income at $X, building a church without air conditioning, etc.).
In a recent article for Relevant Magazine, Andrew Byers does a nice job of countering such thinking, arguing that "radical can be dangerous" and "monotony can be its own mission":
Scripture calls us into radical service — but that does not allow others to eviscerate tedious, less "spiritually" glamorous tasks of their meaning in God's Kingdom. Scripture also calls us to embrace the mundane and ordinary as holy and beautiful: "… aspire to live quietly, and to mind your own affairs, and to work with your hands" (1 Thessalonians 4:11).
Many of us want to do something awesome, something epic. We tend to think that the more normal, the less "spiritual." So it is quite possible that our aspirations to be radical stem from dangerous ambitions to perform biography-worthy feats of global glory.
But radical discipleship is not adventure tourism.
Then, in a move that leads to some striking socio-economic parallels (unintended, to be sure — see here and here), Byers describes the real Christian pursuit as a bottom-up struggle, one filled with risk, relationship, faith, and Read the rest of this entry »