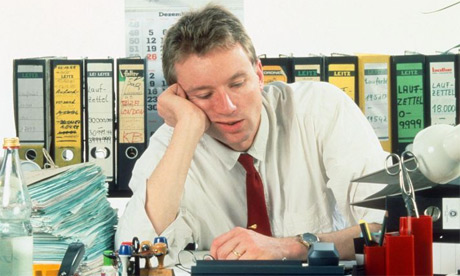 I have often argued that radical individualism — i.e. radical obedience to God — often translates into unradical earthly action: building a family, giving to others, befriending a stranger, starting a business, working at a factory, etc. Whether or not our obedience is "radical" can only be defined by the extent to which we are willing to deny our earthly sentiments for the divine.
This, of course, says nothing about what the divine is actually demanding.
Yet many seem to miss this basic point, believing that following God to the fullest should automatically translate into things like preaching to millions or giving away all our possessions to the poor (insert cherry-picked Biblical anecdotes here). The popularity of David Platt's recent book, for example, indicates that for many, radical obedience needs to translate into action that feels radical in some tangible, earthly way (going on a missions trip, capping one's income at $X, building a church without air conditioning, etc.).
In a recent article for Relevant Magazine, Andrew Byers does a nice job of countering such thinking, arguing that "radical can be dangerous" and "monotony can be its own mission":
Scripture calls us into radical service — but that does not allow others to eviscerate tedious, less "spiritually" glamorous tasks of their meaning in God's Kingdom. Scripture also calls us to embrace the mundane and ordinary as holy and beautiful: "… aspire to live quietly, and to mind your own affairs, and to work with your hands" (1 Thessalonians 4:11).
Many of us want to do something awesome, something epic. We tend to think that the more normal, the less "spiritual." So it is quite possible that our aspirations to be radical stem from dangerous ambitions to perform biography-worthy feats of global glory.
But radical discipleship is not adventure tourism.
Then, in a move that leads to some striking socio-economic parallels (unintended, to be sure — see here and here), Byers describes the real Christian pursuit as a bottom-up struggle, one filled with risk, relationship, faith, and all of that other stuff that makes us nervous:
Following Jesus is not to be romanticized through impressive Facebook status updates or photos of exotic places on our blog. Discipleship is often ugly, messy and painful. Faithful service will regularly lead us into dull labors and bewildering struggles that would make unexciting press. To romanticize social justice or cross-cultural evangelism is to promote an idealism that will be inevitably vaporized on the field, inadvertently leading to burnout and cynicism.
The first person to be filled with the Holy Spirit for a task in the Bible was not commissioned to lead a battle or to prophesy over Israel. Bezalel (ever heard of him?) was filled with the Spirit to build stuff. To make art. To carve, mold and weave. He was the guy God commissioned to build the tabernacle and its accoutrements (Exodus 31.1-5).
Spirit-anointing does not always propel us into radical action. Instead we may find ourselves entrusted with tedious, meticulous handiwork that feels … well, boring. 
Or, as Rev. Robert Sirico recently put it: "We can find our vocation in something as basic as changing a dirty diaper." (Amen!)
Byers' main point is that God's Kingdom needs individuals who are strong, stable and dedicated — those who can fulfill God's direction without flaking out or failing his people (at least, not more than usual for the typical redeemed sinner). How can we hope to heal others and be vessels if we have not yet dealt with our own basic flaws, nastiness, and immaturity (need I remind you of every evangelist-gone-crazy)? On the flip side, how can we maximize our outreach if we have not yet worked toward maximizing our God-given creativity and ingenuity? (ahem)
As Byers continues:
[A]n untested 20-something without the work ethic required for completing the annoying accounting project or the boring research paper will likely be of little help in dire situations overseas. Those assignments can actually be effective training for the arduous labors of missional service. "What ever you do, work heartily, as for the Lord" (Colossians 3:23). Remember how Jesus calls us to faithfulness in the small things (Matthew 25:14-30). 
Aching for yonder shores and longingly scanning the distant horizon may well be God's call on our lives. But it also may be our impatience with the monotonous minutiae of the daily grind. Escapism is not fulfilling the great commission.
So how can we contribute something that is productive and does not amount to mere escapism? How can we do something that's real and lasting? How can we create something that is valuable in God's eyes rather than our own, and how can we discipline our flesh to actually accept that as a desirable goal?
The answer, as I explained in my recent post on the Holy Spirit, is simply listen, discern and do. If we take care of the first two, the Love of God will carry us through. If we ignore them, we will likely confine ourselves to doing a whole lot of nothing.
To read Byers' full post, click here.